Join here FREE and get 25,000 advertising credits
+ 2 amazing PROMO CODES 'welcome' gets you 5 banners & 5 text links with 5000 credits each
'exclusive' gets you a FREE solo ad + access to our PROMO CODE vaults for 1000's more FREE credits
Take the bargain upgrade & get BIG advertising bonuses sent direct to your inbox every week for life!
Your Membership Benefits Include:
Get a FREE solo ad just for joining - use promo code exclusive
FREE bonus advertising.. just for joining

Promo Code:

welcome
Lifetime gold membership with 100,000 credits for just $15
Promocodes for many top mailers & traffic exchanges in our bonuses section
Every night, a lucky winner is selected from those that clicked over 50 ads!
We've made it real simple here at ExclusiveAdClub.com
We allow you to setup Banner Ads, Text Ads, Full Page Surf Ads, Login Ads, Solo Email Ads + Profile Link Ads in just minutes to get quick, lasting results. It's super simple with our easy to follow step-by-step system!
To your online success!
Stephen Crossland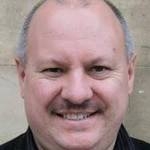 PS: Click the TRAFFIC CODEX logo below for more amazing promo codes!
Get Started Now